Do you need a driver's License?
We prepare you to drive safe
and for the Basic Driving Exam
Experience & Professionalism
First time Drivers. Teenagers. Etc
7 Days a Week 24 Hours A day

WE HAVE PLANS THAT WILL FIT YOUR NEEDS.


Tenemos planes que se ajusten SUS NECESIDADES.



Lina Gonzalez


​​ Y

our driving instructor.



​​​ Spanish and English
​
Do much more than just teach my students how to drive. I focus on safety and awareness at the wheel. I explain, demonstrate and teach the proper techniques to use in different situations that demand car control, including extreme weather conditions, as well as effective methods for accident prevention in everyday driving.


Behind the Wheel
Nervous?" "No Problem, We'll Help





Desea manejar
Nervios? No ahi­ problemas lo ayudamos.
Como ahorrar en tus clases de manejo en Miami?
¡ Ahorra dinero sin perder calidad ni seguridad !
Certificado al estudiante al terminar el curso.
Ofrecemos clases de dos horas y paquetes con descuentos.
Recojemos en la casa, oficina, escuela en cualquier area de miami.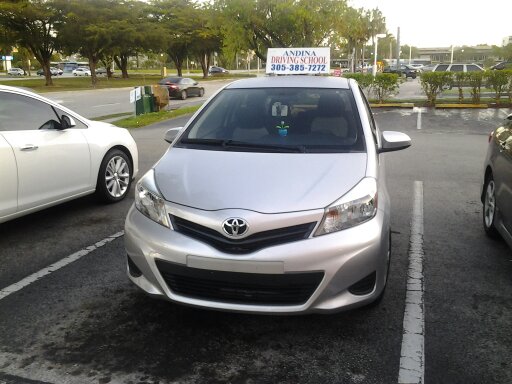 Our goal is to save lives.
CLASES DE MANEJO
APRENDA RAPIDO Y SEGURO​
PREPARAMOS PARA EXAMEN DE MANEJAR
WE PREPARE YOU FOR THE DRIVING TEST
Andina Driving School
Lina driving instructor​